About Us
Who are we?
MDI stands for Management Development International
We are a partnership of associates who specialise in the design and delivery of high quality Management Training Programmes
We also offer Consultancy Expertise in a number of areas including Organisation Development, Performance Management , Executive Coaching and Change Management
We have been established since 1984 and have trained over 30,000 managers and executives from 26 countries in Europe, the USA, Africa and the Middle East.
---
What do we offer?
Tailored progammes that are designed to meet the needs of our clients
Up to date, high quality content and a wealth of experience gained from working with Fortune 500 and blue chip companies around the world
Dynamic workshops that are designed to engage and inspire participants to develop and improve their skills
"Hands on" tools and techniques that reflect best practice and results
Positive learning experiences backed up by one to one coaching
---
How we operate
We offer free prior consultation activities including conducting training needs analysis and skills assessment
Submission of proposals including comprehensive objectives and programme outlines
Establishment of agreed goals and outcomes for all interventions
Implementation and delivery of training, coaching and consultancy with formal and informal follow up over an agreed period to maintain impact
---
About Robert Hersowitz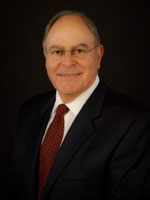 Rob has spent the past twenty five years designing and delivering programmes and workshops to a wide variety of organisations in Europe, the USA, the Middle East and Africa. His expertise is broadly based, working with middle and senior management in the private and public sector. He has trained and coached over 30,000 managers and executives.
Other assignments include long-standing projects with clients in the airports, industrial gases, information technology, financial services, pharmaceutical industries, govt., military and voluntary sectors.
He is a regular contributor to conferences as a keynote speaker and seminar leader both in the UK and abroad. He has written and published several articles and has contributed to a number of books on themes of Human Resource Development, Virtual Teams and Self Managing Teams for Prentice Hall and HRD Associates
---
Annie Zlotnick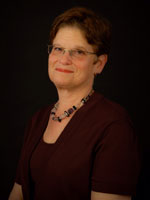 A graduate of Columbia and City University in New York, Annie has worked in Health Care and General Management. She is a key-note speaker and presenter at international conferences and has worked with De Beers, Virgin Atlantic, British Aerospace, Albert Einstein College of Medicine USA, National Healthcare Associates USA, NHS Trusts.  Annie has designed and delivered a highly successful range of management workshops. She is known for her dynamic delivery and charismatic approach. Her public workshops and seminars are well known and attract managers and executives from  blue chip and public sector organizations from the UK and Europe. She also develops and runs many in-company programmes including workshops for Personal Assistants and Women in Management.